Designed by Education Specialists
Housed in a beautiful colonial villa in Thao Dien, EtonHouse E-Maison International Pre-School welcomes families with a beautiful and tranquil environment amidst lush greenery.
Designed by specialists in early childhood education, the campus sets new standards as an innovative preschool environment with a meaningful blend of indoor and outdoor experiences. At EtonHouse Thao Dien, we recognize that children learn not only from their peers and teachers, but also from their interactions within the environment, teachers carefully attend to the planning of the indoor and outdoor learning environments and carefully design spaces that inspire wonder, curiosity and ensure contact with natural elements.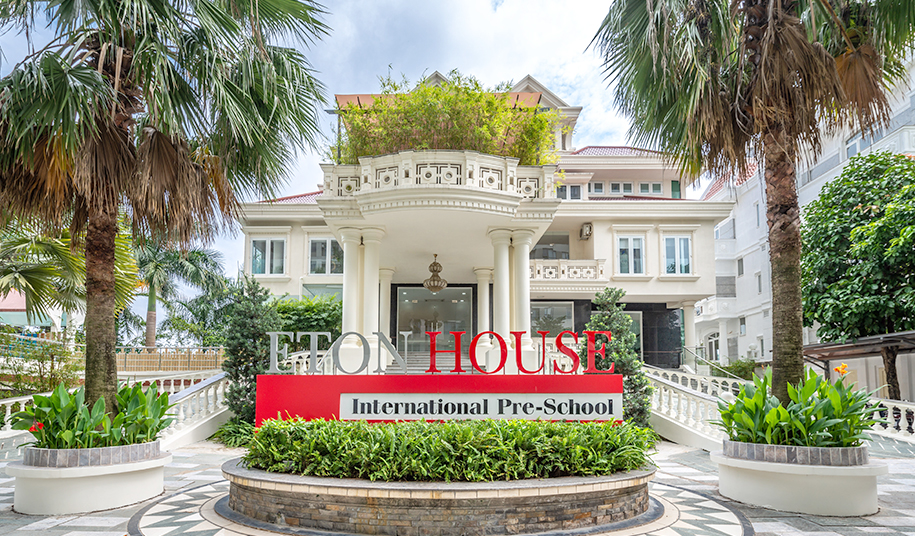 Indoor Learning Environment
Indoor spaces at EtonHouse Thao Dien are nature-inspired, designed with plenty of large windows with natural light. Children have opportunities to engage in play that incorporates all areas of development: math, science, art, reading and writing, dramatic play, block building and sensory exploration.
Outdoor Learning Environment
At EtonHouse Thao Dien children are encouraged to make connections with the natural environment and begin to learn and understand about the world around them. When outdoors, children are encouraged to interact with our sand pits, plants, sensory water areas, community garden, bicycles and much more.