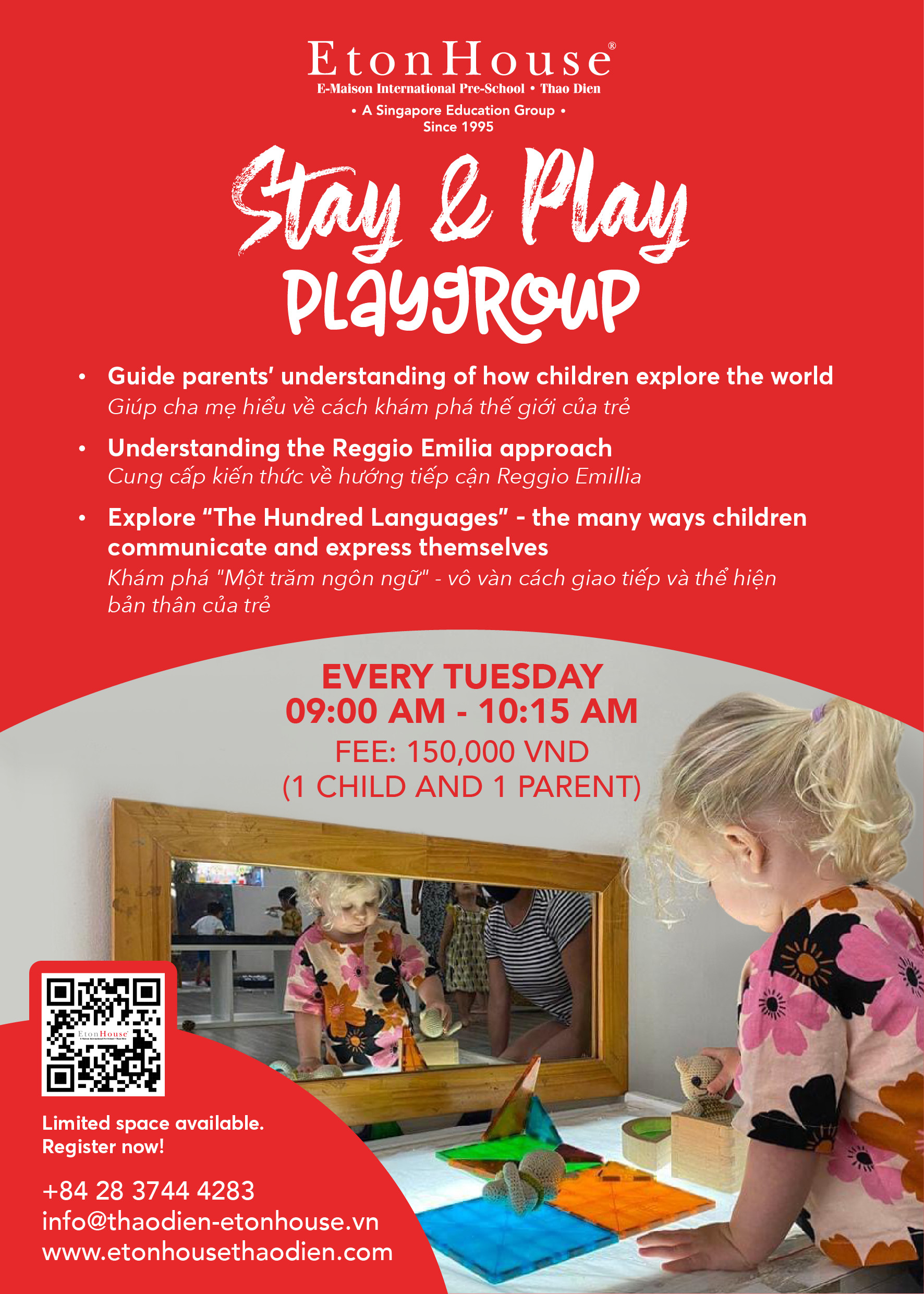 ———————-
"Stay & Play" Playgroup at EtonHouse E-Maison International Pre-School
———————-
👶 During the first 3 years, children are rapidly developing their skills in areas such as language, movement, and social interaction. Through play-based activities and interactions with peers and caregivers, preschool playgroups can support this development and help children build a strong foundation for future learning.
👶 "Stay & Play" Playgroup at EtonHouse is a play-based approach designed for children from 6 months to 2.5 years. These playgroups provide opportunities for children to interact with their peers, engage in a variety of play experiences, and develop important social, emotional, and cognitive skills.
👶 Through their interactions with other children, babies and toddlers learn how to work together, share, take turns, solve conflicts, express emotions, think creatively, build language skills – all essential pre-reading building blocks – thus preparing them for school or even beyond.
☀️ Create an inspiring and inviting environment for your child by signing up for our Stay & Play Playgroup.
Register now to join our playgroup: "Stay & Play" Playgroup Registration Form.
———————-
Date: Every Tuesday
Time: 9:00 – 10:15 AM
Venue: EtonHouse E-Maison International Pre-school
Address: 42, Street 10, Thao Dien Ward, Thu Duc City, HCMC